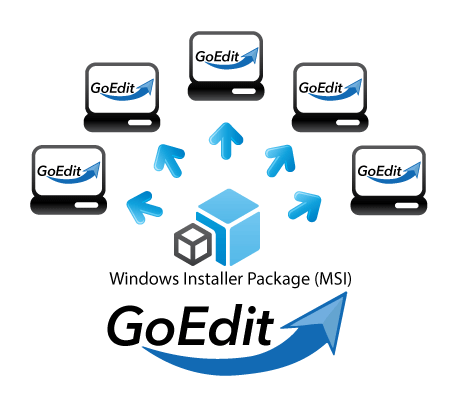 The new Windows Installer Package (MSI) allows automatic mass deployment of GoEdit on all computers via central Group Policies.
Key features of Windows Installer Package (MSI)
GoEdit for all users 
Easily setup all clients via software deployment and Group Policy Objects (GPO)
Build on standards
Windows Installer Packages (MSI) are the Microsoft standard for maintenance
Companywide updates
Keep all your computers up to date with central rule
Get the new MSI Package!
Current GoEdit versions are already pre-packaged as MSI, just download it via your GoEdit configuration page. See GoEdit documentation for further informations.